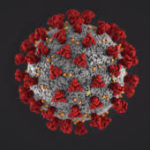 These are trying, stressful times when getting support to cope and stay safe is as important as ever. Many organizations are continuing to provide service to support your and your loved ones' mental health and safety during the COVID-19 pandemic. Here are just a few:
Canadian Mental Health Association Halton Region Branch: 24/7 COAST Crisis Line – 1-877-825-9011; Free Call-In Counselling – 289-291-5396 (Monday to Friday)
Reach Out Centre for Kids (age 17 and under): 24/7 Crisis Line – 905-878-9785; Live Answer Access Line – 289-266-0036 (Monday to Friday, 9 am to 5 pm)
Distress Centre Halton: Oakville – 905-849-4541, Burlington – 905-681-1488, Halton Hills – 905-877-1211
Be Safe App for Halton: https://besafeapp.ca/
To help people learn more about preventing suicide and supporting others, LivingWorks Education is offering their 1-hour online "LivingWorks Start" program at a discounted rate during the COVID-19 pandemic. Learn to recognize when someone may be thinking about suicide and connect them to help and support. Find out more: https://www.livingworks.net/start.
Click below to visit the Halton Community Services Database for up-to-date information on community supports and services: